Af4HA condemns ongoing killings in Sudan and assassination of West Darfur Governor Khamis Abakar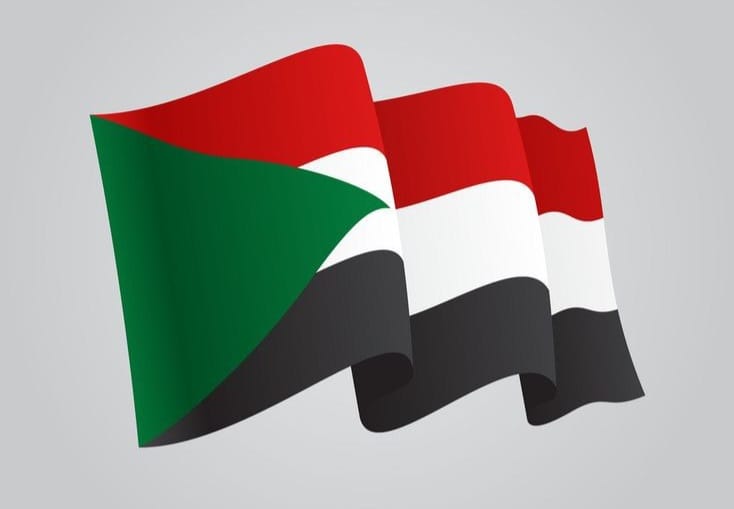 We Africans for the Horn of Africa (Af4HA) Initiative strongly condemns the recent assassination of West Darfur Governor Khamis Abakar and continued loss of lives in Sudan. Since the eruption of the conflict on April 15, 2023, a devastating toll has been inflicted, resulting in the loss of 2000 people as of June 9. Additionally, the conflict has forcibly displaced 2.2 million people from their homes, including 528,000 who have fled to neighbouring countries. Sudanese have suffered casualties and witnessed the destruction of their properties and livelihoods. The war has resulted in severe hardships, hindering access to basic necessities such as education.
Despite numerous calls for a ceasefire by regional and international bodies such as Intergovernmental Authority on Development (IGAD), African Union (AU), United Nations (UN), African Heads of States, and global leaders, heavy fighting between troops loyal to General Abdul Fattah Al Burhan of Sudanese Armed Forces (SAF) and General Mohamed Hamdan Daglo (alias Hemedti) Rapid Support Forces (RSF) has persisted. Almost three months into the conflict, both factions continue to engage in violent clashes, disregarding pleas for peace.
On Wednesday, June 14, 2023, Sudanese citizens, Africans, and the global community were confronted with video footage circulating on various social media platforms, revealing the lifeless body of West Darfur Governor Khamis Abakar. Reports from reputable media sources and reliable informants indicate that Governor Abakar was abducted, tortured, and subsequently killed by troops from the Rapid Support Forces (RSF) under the command of General Hemedti. This appalling act occurred shortly after he publicly accused paramilitary fighters of committing large-scale civilian killings, appealing for international intervention, and describing the situation in the city of El Geneina as a genocide.
Governor Khamis Abakar, a former head of the rebel group Sudan Liberation Movement (SLM), had played a significant role in signing a peace agreement with the Sudanese government in 2020. His untimely demise took place in El Geneina, one of the region's most severely impacted by the ongoing violence since the conflict's inception. The SAF have corroborated these allegations, attributing the governor's death to the RSF.
The tragic loss of Governor Abakar, coupled with the escalating violence perpetrated by troops loyal to both Generals, exacerbates this conflict, paving the way for lawlessness and a lack of accountability for grave human rights violations.
In light of these developments, we urgently call upon the AU, IGAD, UN, and world leaders to exert pressure on Generals Abdul Fattah Al Burhan and Mohamed Hamdan Daglo to agree to an immediate and comprehensive ceasefire. This cessation of hostilities is crucial to facilitate much-needed humanitarian assistance and alleviate the suffering of Sudanese civilians.
Furthermore, we implore the International Criminal Court (ICC) Prosecutor to initiate proceedings against both Generals for their alleged crimes against humanity and war crimes.
Lastly, we urge the African Union to seriously consider the deployment of peacekeeping troops to Sudan. Their presence would help create a safer environment and foster stability, thereby preventing further bloodshed and safeguarding the lives of innocent Sudanese citizens.
Af4HA remains committed to advocating for peace, justice, and the protection of human rights. We stand in solidarity with the Sudanese people during this challenging time and call upon both the regional and international community to act swiftly and decisively to address the dire situation in Sudan.
About the Africans for the Horn Initiative (@Af4HA)
Africans for the Horn of Africa (Af4HA) Initiative is a solidarity platform established to amplify, citizen action and voice in the response and resolution of the crises that increasingly plague the Horn of Africa. Given the regional dimension of most conflicts in the Horn of Africa, it is important that Africans in the Horn of Africa unite and engage collaboratively, in engaging and articulating the necessary policy recommendations and action with governments, national, regional and international organisations striving for peace, security and good governance in Africa. The Initiative was born out of recognition of the need to facilitate and strengthen engagement by Africans in ongoing processes seeking to address conflicts and governance challenges in the Horn of Africa region. The Initiative is led by four non-governmental African organisations; Atrocities Watch Africa (AWA), Pan African Lawyers Union (PALU), the African Leadership Centre (ALC) and the International Refugee Rights Initiative (IRRI).