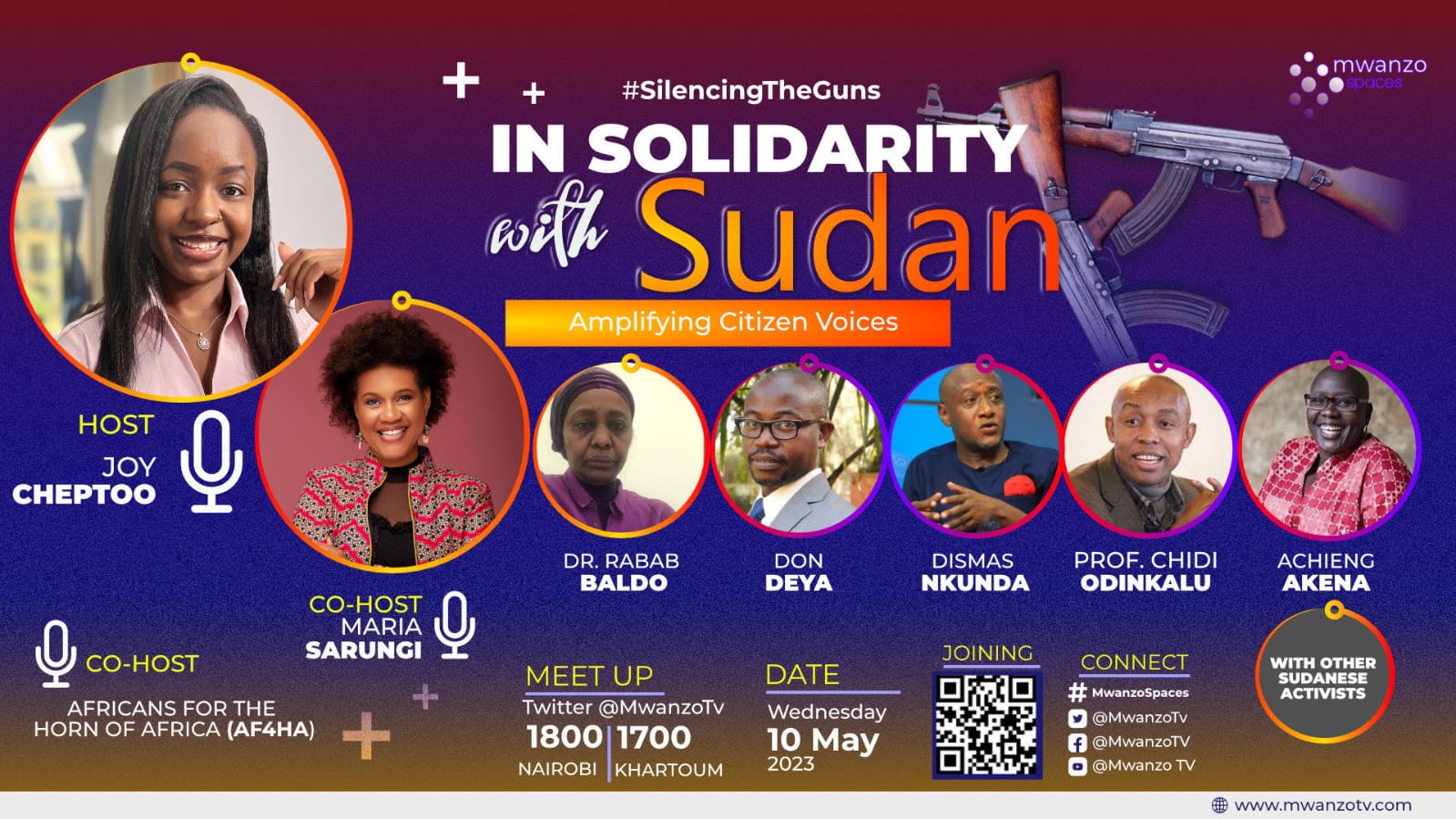 As the conflict in Sudan intensifies, @Af4HA has organised a Twitter space conversation to increase public discourse on the situation in #Sudan, and to also provide a platform for Africans to show solidarity with Sudanese citizens. #SolidarityWithSudan #SilencingTheGuns
Join @Af4HA for a Twitter space conversation titled: In Solidarity with Sudan: Amplifying Citizen Voices on the Impact of the Armed War.
Happening tomorrow 10 May at 18:00 pm EAT.